The operations of Telekom Srbija are harmonized with the requirements of the ISO Standard 14001:2015 and the environmental management system has become part of the everyday business activities of the company.
By gaining the certificate, the company received confirmation that the environmental management system was in accordance with all the requirements of the standard and that it was functional, while the auditor's praise also showed that it has been comprehensively designed.
At the event organized on the occasion of granting the certificate, which was, on behalf of the company, received by the chief officer for corporate affairs, Gordana Trhulj, it was especially emphasized that the successful implementation of the system in practice depended on the active incorporation and support of all employees in implementing the environmental management system. "It is important to understand that the environmental management system is an irreplaceable tool that allows us to systematically manage the increasing number of responsibilities for the environment and continually reduce the negative impacts of our business activities on human health and the survival of the living world", said Gordana Trhulj. She also thanked all members of the EMS team who, in cooperation with the external consultant, showed unity in the implementation of numerous tasks during work on creation of the system.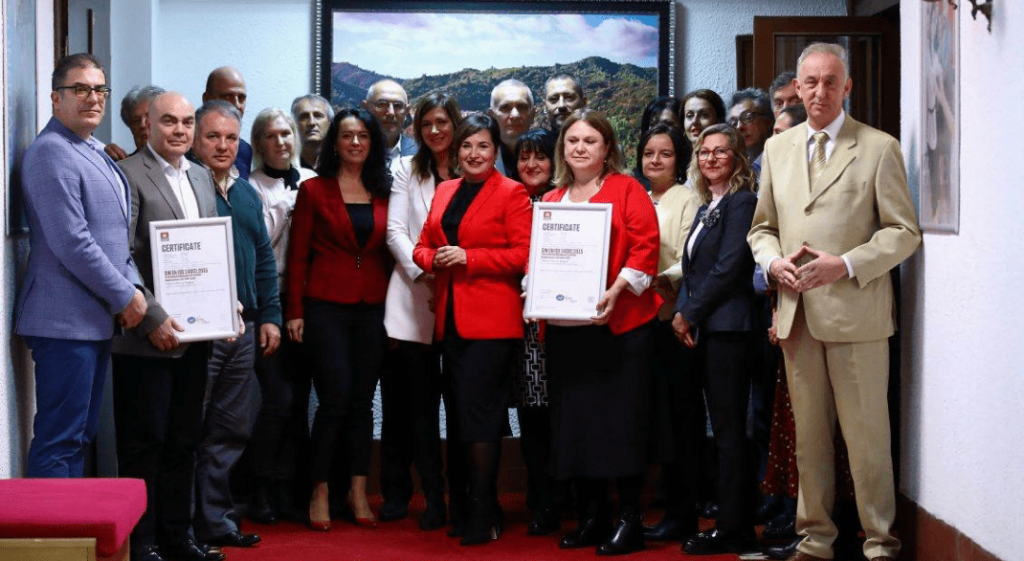 The environmental management is Telekom Srbija's response to the environmental crisis that the civilization is facing. Given the seriousness of the problem, it is of vital importance that everybody in the company understands that they have a role in reducing the negative impacts on the environment in order to continuously improve the performances of the environment and fulfil the set goals.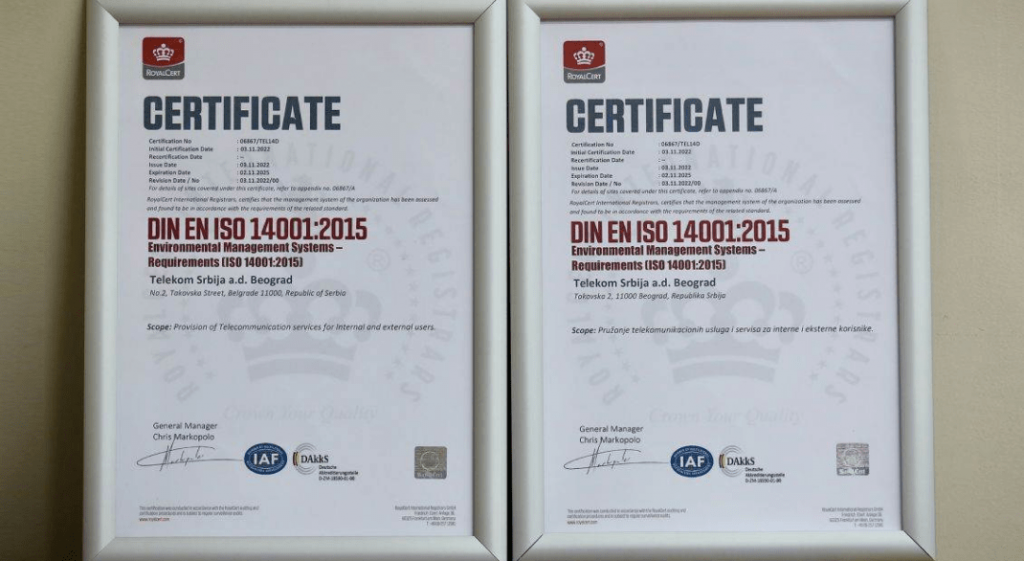 The ISO Standard 14001:2015 is not only one of several standards according to which Telekom Srbija operates. It is more than just fulfilling obligations and improving the company's competitiveness on the market. Obtaining a certificate is a guarantee of a successfully established system that requires constant finding of the best solutions for the ecological problems. And as defined by the Environmental Policy, the company faces major obligations in order to properly respond to all ecological challenges and achieve the goals of sustainable development.