At the ceremonious announcement of the best athletes with disabilities in Belgrade, plaques and certificates of thanks were presented to all institutions, partners, organizations, as well as sponsors and donors who contributed to the work of the Sports Disability Alliance. For long-term support of the Alliance, our company received another Plaque, which was received by Jelena Đondović, the corporate philanthropy manager.
The Sports Disability Alliance of Belgrade has more than 1,700 members, of all ages and types of disability, who achieved exceptional results in 2022 as well. Their successes were additionally highlighted at the ceremony, during which awards were presented for the best athletes and the best teams in individual and collective sports, while five athletes with disabilities were awarded for their achievements in numerous European competitions in individual sports. In team sports, five competitors were awarded in archery which earned them direct placement in the Paralympic Games in Paris.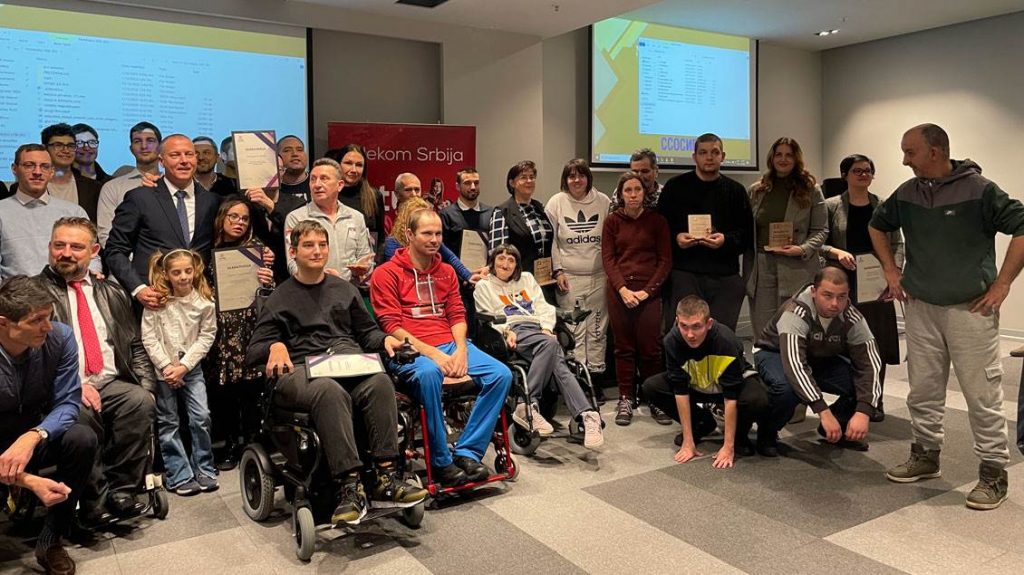 Since people with disabilities face various difficulties, our company will continue to provide support to the Sports Disability Alliance, in order to provide them with better conditions for progress and easier integration into society.