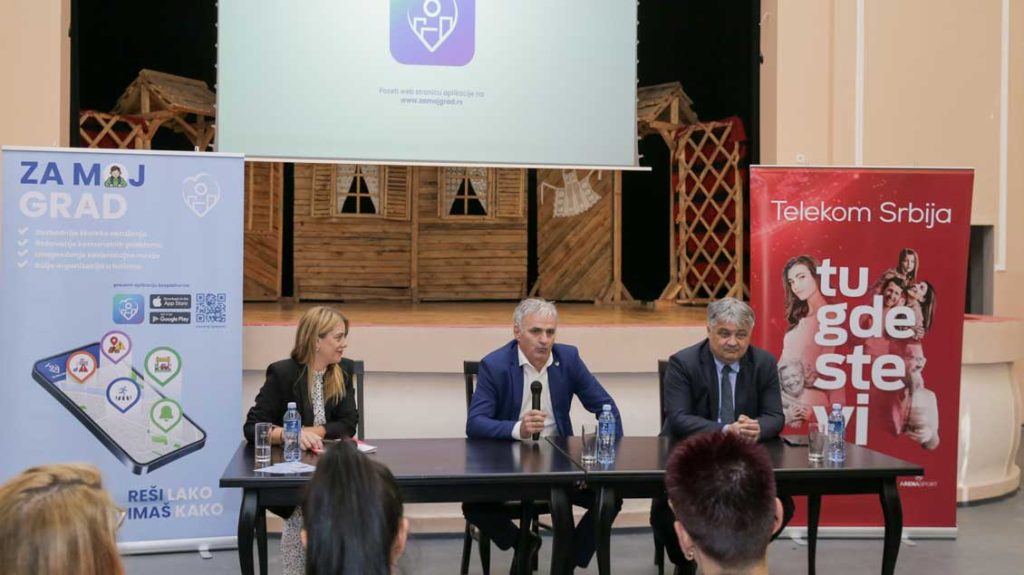 In cooperation with the municipalities of Mali Iđoš and Apatin, the Telekom Srbija company presented the digital platform called "For My City", which it developed in order to allow the local self-governments in Serbia to along with the citizens create better living conditions in their communities. The platform consists of the mobile and web applications, the functions of which were demonstrated exactly in these two municipalities that became the first users.
"Telekom Srbija, as a leader of digital transformation in our country, tries to be a reliable partner of the institutions and the economy in this process. Since communications, i.e. the provision of seamless and diverse communications services lies at the centre of our operations, it is only logical that our company should offer a comprehensive solution for an easier and more direct cooperation between the citizens and municipalities, exactly in the part where this cooperation is both necessary and mutually beneficial", said the CEO of Telekom Srbija, Vladimir Lučić.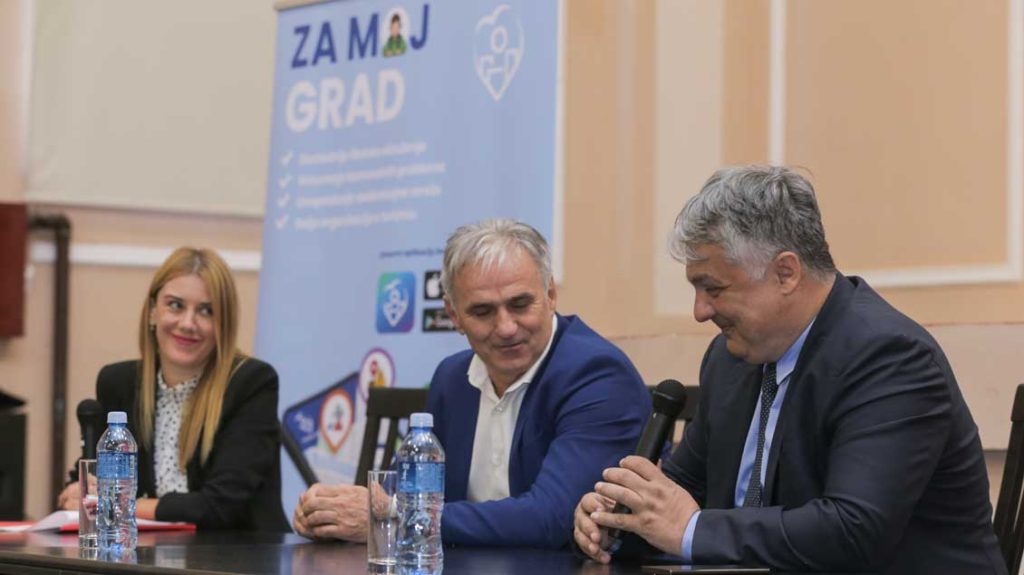 Expressing her satisfaction at the fact that Apatin was among the first users of the platform, the president of the municipality, Dubravka Korać, especially thanked Telekom Srbija for its support, as well as the citizens who have already helped with the better organization of life in this community by their proposals.
"We are honoured to be among the first municipalities using the "For My City" platform, which will allow us to improve and additionally enhance Apatin. The best results are achieved when we work together on their achievement and this digital service helps us do so. This is why I would like to invite all citizens of the municipality to actively contribute to improving the functioning of the municipal services and institutions", said Dubravka Korać.