Belgrade, 5 October – A press conference ahead of the upcoming premiere of the film by the director and author Radoš Bajić, "The Heroes of Halyard", was held at the Roda Cineplex cinema in Belgrade on October 5, 2023. The audience was addressed by representatives of the "Contrast Studios" production and Telekom Srbija, as well as the authors and main actors in this project.
In his address to the journalists, the film producer Nedeljko Bajić said that he was very proud of the cooperation between "Contrast Studios" and Telekom Srbija, which started in 2015, and everyone who contributed to the making of The Heroes of Halyard.
– After such a film you need silence, you need to be silent for a while, and only then can you talk about it and discuss it. "Contrast Studios" has existed for almost 20 years, and this is the biggest and most serious project we have done. We started from scratch – a blank piece of paper and we've come a long way to today's press release. We've been involved in this project for five years. We wanted to give to the Serbian cinematography a film made according to the standards that used to apply in the past. We took care of every detail and dedicated a lot of time to everything. This is why it took us two years to shoot the film – said Nedeljko Bajić.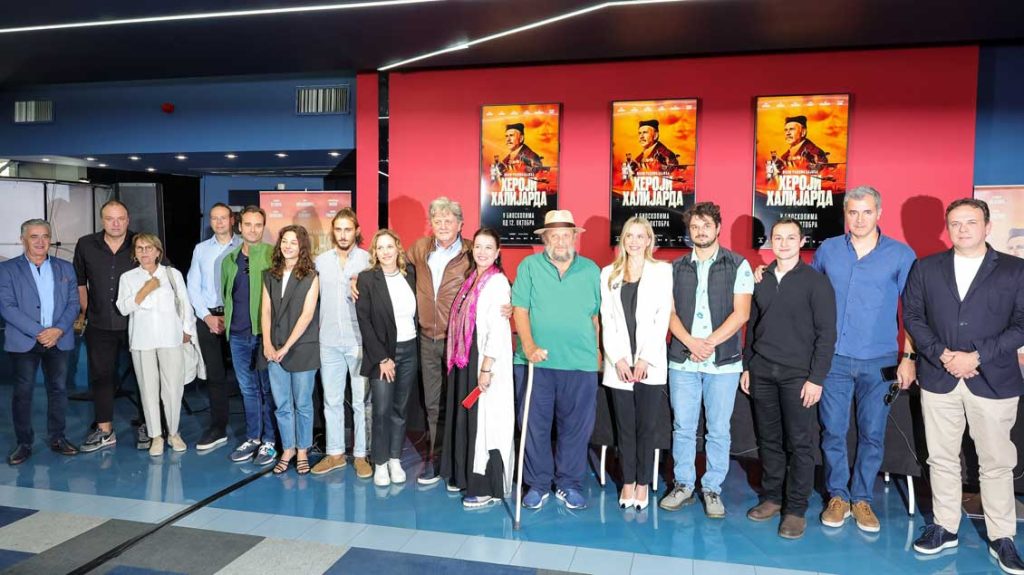 Aleksandra Martinović, the multimedia chief officer of Telekom Srbija, said that the Heroes of Halyard was one of the most serious projects of the company.
– "The Heroes of Halyard" is a grand project and the biggest project that Telekom Srbija has done so far. It's a project that raises the standard of the entire Serbian and regional cinematography because the production is really complex and high quality. This project is full of emotions such as love, heroism, courage and patriotism. "The Heroes of Halyard" is a film that leaves a strong impression, as well as our successful cooperation with "Contrast Studios" – said Aleksandra Martinović.
In his address to the press, Radoš Bajić thanked everyone who made it possible for him to complete a project that happens once in a lifetime of an author.
– I have nothing to complain about, I can only proudly thank everyone who believed in "The Heroes of Halyard". I'm peaceful and very happy and content. I'm glad that we have an audience in Serbia who want to see this film, in the same way we have experienced it, which is attested by the fact that the film's premiere in Belgrade is sold out. I had exceptional colleagues, co-authors and collaborators, from Duško Kovačević and Strahinja Madžarević who helped me work on the script, to the excellent costume designer Boris Čakširan, the makeup artist Mira Stevović, the scenographer Jelena Mirković, the editor Stevan Marić and, of course, my daughter Jelena and Predrag Jočić. There might be something better in Hollywood, in terms of visual experience and special effects, but the people from Hollywood production who've seen this film, gave us credit for what we've done – said our famous actor, director and screenwriter, adding that behind "The Heroes of Halyard" project were years of work and thousands of kilometres travelled without a single incident. Such success was, according to Bajić, possible only thanks to the fact there was no weak link in his team.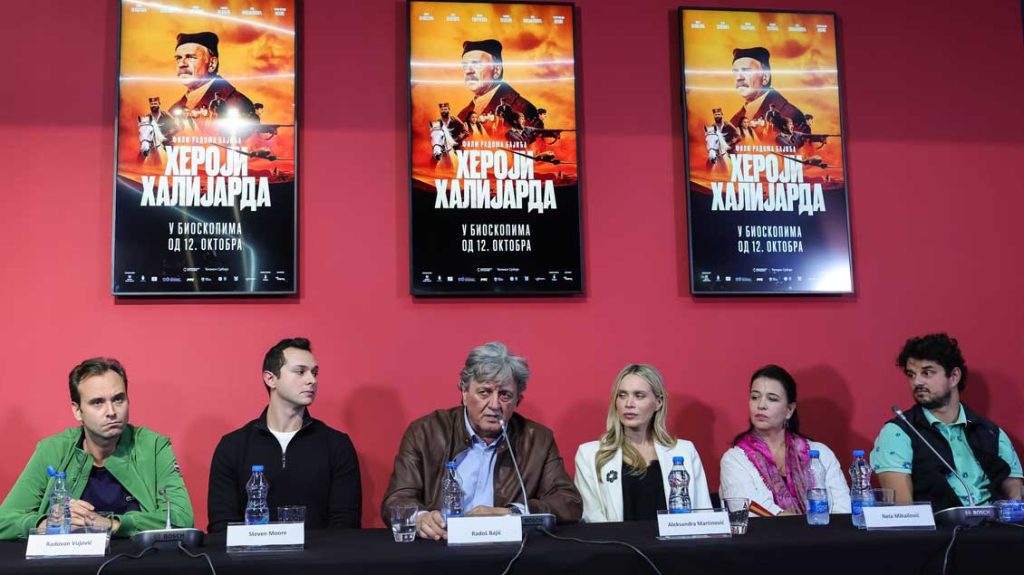 The great Serbian actor, Petar Božović, said that the main reason why he had accepted the role in the film was, apart from its theme, the fact that during his entire acting career he had wanted to play a part with no lines.
– Watching this film, I cried like never before in my life. It's because I saw the truth that has so far been given to us in pieces, while each piece was shown from the point of view of those in power. We need to preserve what generations have died for for centuries, and The Heroes of Halyard will tell you everything. When I heard that the film was nominated for an Oscar, I wondered if that was possible. I even dreamed that this film had won an academy award. We should congratulate Radoš on this grand endeavour and a great success, I'm sure. From the film "The March on the Drina", which speaks about the tragedy of our people in World War I, this is a second film dealing with World War II, and in such a way that our children can learn from it everything they can't find in today's history textbooks – said Petar Božović.
The ceremonious premiere of the film "The Heroes of Halyard" is scheduled for October 10. The Novi Sad premiere will be held on October 11, and the film will be screened in cinemas throughout Serbia and the region from October 12.