The Belgrade premiere of the movie entitled Fighting my Thoughts by Milorad Milinković was held in a packed mts Grand Hall on Wednesday, 20 September.
The numerous film crew arrived at the red carpet in a horse-drawn carriage.
On the eve of the premiere, Milorad Milinković, the author, had this to say: "We are finally about to see the movie to which the whole crew has dedicated a few years of their lives. In spite of problems which are normally entailed by such a huge production, most of us enjoyed creating this project and could hardly wait for cinema-goers to see it as well. We hope they will enjoy this movie that tells a story about the life and work of one of the most important and most tragic figures in Serbian history."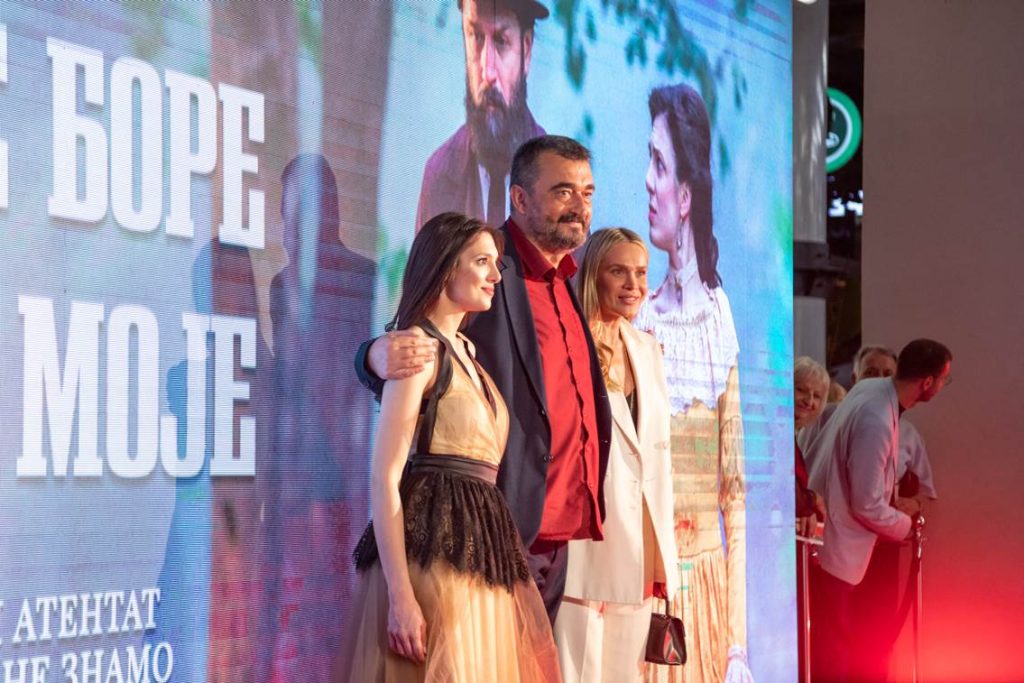 Commenting on the premiere, Aleksandra Martinović, manager of the Multimedia Division of Telekom Srbija, the producer, said as follows: "Fighting my Thoughts is a project which Telekom Srbija is very proud of and which testifies anew to the fact that TS production is committed to preserving Serbia's rich history and past, thus contributing to an authentic and unique content that we create. The film that portrays the last seven days in the life of Prince Mihailo Obrenović is a tribute to an epoch, historical facts and Serbia's rich history and is imbued with romantic details and emotions experienced by Prince Mihailo. This project has a universal value and is a part of us all. Following its distribution in cinemas, the homonymous series will be premiered on Superstar Channel, the most popular cable channel in Serbia. We are very happy with the Superstar autumn and winter schedules including the premieres of such productions as the series Nedelja (Sunday), a new season of Pevačica (Singer), Tunel (Tunnel), the film entitled Pokidan (Shattered), the series Toma, Poseta (Visit) and the like."
The exciting political thriller Fighting my Thoughts tells a story about the assassination of Prince Mihailo Obrenović and the events that preceded the tragedy. The film is based on the screenplay by Milorad Milinković and Dragoljub Stojković on one of our greatest rulers and the assassination that took place in Košutnjak Park in 1868.
The main role, that of Prince Mihailo Obrenović, is played by Dragan Mićanović, while the roles of other historical figures are played by famous actors including Miloš Timotijević, Nebojša Dugalić, Nataša Ninković, Aleksandar Srećković Kubura, Tamara Krcunović, Nenad Okanović, and young actors Luka Grbić, Jana Ivanović, Maja Čampar, Stojša Oljačić, etc…
The film is produced by Telekom Srbija and the Bombona production company, with Dunav osiguranje being a friend of the film's.
Fighting my Thoughts will be included in the repertoire of local cinemas as of Thursday, 21 September.